Catherine Faherty is an autism author, trainer, teacher, and consultant and the author of four books, one of which was honored as the Autism Society of America's 2009 Outstanding Literary Work.
She worked as an autism specialist with the internationally recognized TEACCH program in North Carolina for more than two decades from 1990 to 2012 as a parent consultant; child and adult therapist; consultant to school programs; trainer of teachers and other professionals locally, nationally,and internationally; and facilitator of social groups for adults on the spectrum, along with support and education groups for parents and family members.
Catherine offers the following services:
Professional training for teachers, therapists
Keynote presentations
Conference presentations
Social Stories™ workshops
Consultation to classrooms
Consultation to parents
Training/Consultation to summer camps
Mentoring for professionals (local, regional, and overseas)
Autism-friendly books for youth, adults, families, professionals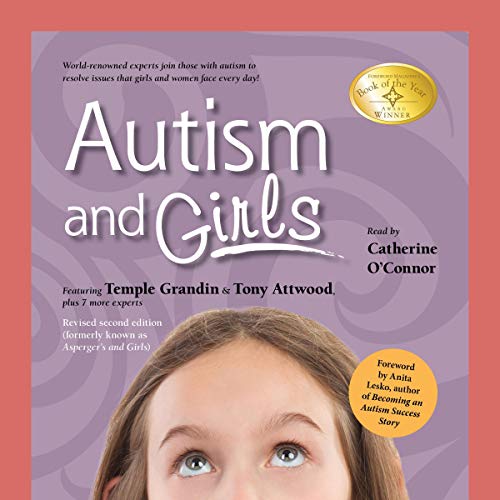 Autism and Girls: World-Renowned Experts Join Those with Autism Syndrome to Resolve Issues That Girls and Women Face Every Day!
Autism and Girls is a revised and updated edition of the best-selling book, Asperger's and Girls. This groundbreaking audiobook describes the unique challenges of women and girls with autism spectrum disorder. In it, you'll listen to candid stories written by the indomitable women who have lived them and hear experts discuss whether ASD girls are slipping under the radar and remaining undiagnosed. This second edition provides practical solutions schools can implement and social tips for teenage girls navigating puberty, the transition to work or university, and highlights the importance of and strategies for careers. Winner of the Gold Award, Foreword Book of the Year.