Tony Attwood is a practicing Clinical Psychologist who specializes in the field of Asperger's Syndrome. For the last 25 years he has met and worked with several hundred individuals with this syndrome, ranging widely in age, ability and background.
Attwood has contributed to over 30 research publications in peer reviewed journals. He is an invited speaker at national (Australia) and international conferences; and presents workshops on many aspects of autism.
Attwood has a clinical practice at his diagnostic and treatment clinic for children and adults with Autism Spectrum Disorder Level 1 (formerly known as Asperger's Syndrome), in Brisbane, begun in 1992.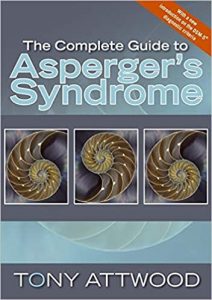 The Complete Guide to Asperger's Syndrome
The Complete Guide to Asperger's Syndrome is the definitive handbook for anyone affected by Asperger's syndrome (AS). Now including a new introduction explaining the impact of DSM-5 on the diagnosis and approach to AS, it brings together a wealth of information on all aspects of the syndrome for children through to adults.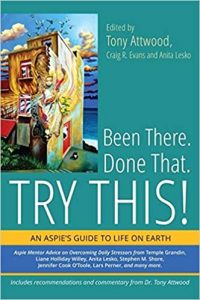 Been There. Done That. Try This!: An Aspie's Guide to Life on Earth
If you only buy one book to improve your life this year, make it this one.
Temple Grandin, Liane Holliday Willey, Anita Lesko, Stephen M. Shore, and many other Aspie mentors, offer their personal guidance on coping with the daily stressors that Aspies have identified as being the most significant, in order of urgency – anxiety, self-esteem, change, meltdowns, depression, friendship, love, and much, much more. Based on years of personal experience, this book is packed with advice from Aspie mentors who have all been there and done that!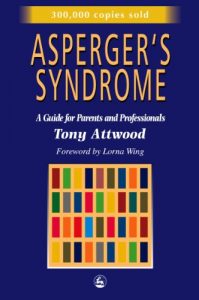 Asperger's Syndrome: A Guide for Parents and Professionals
Tony Attwood's guide will assist parents and professionals with the identification, treatment and care of both children and adults with Asperger's Syndrome. The book provides a description and analysis of the unusual characteristics of the syndrome and practical strategies to reduce those that are most conspicuous or debilitating. Beginning with a chapter on diagnosis, including an assessment test, the book covers all aspects of the syndrome from language to social behaviour and motor clumsiness, concluding with a chapter based on the questions most frequently asked by those who come into contact with individuals with this syndrome.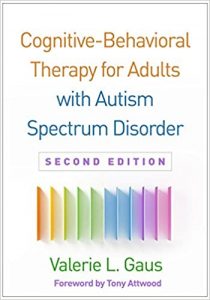 Cognitive-Behavioral Therapy for Adults with Autism Spectrum Disorder, Second Edition
Now revised and expanded, this is the leading resource for psychotherapists working with adults who have autism spectrum disorder (ASD) without significant cognitive and language impairments (also known as Asperger syndrome). Valerie L. Gaus shows how to adapt the proven techniques of cognitive-behavioral therapy (CBT) to build clients' social and coping skills, facilitate self-acceptance, and treat comorbid anxiety and depression. Illustrated with detailed case examples, the book is grounded in cutting-edge knowledge about information-processing differences in ASD. It gives clinicians critical guidance for conceptualizing these clients' presenting problems and optimizing the effectiveness of interventions.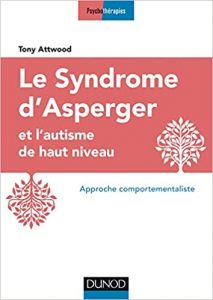 Le Syndrome d'Asperger et l'Autisme de Haut Niveau (French)
Les toutes premières descriptions d'un groupe d'enfants présentant des
caractéristiques inhabituelles nous ont été livrées, il y a plus d'une
cinquantaine d'années, dans les travaux de Hans Asperger, clinicien
autrichien et pédopsychiatre. Ces travaux ont été réactualisés pour
définir le Syndrome d'Asperger et aboutir à une reconnaissance récente
par l'Organisation Mondiale de la Santé.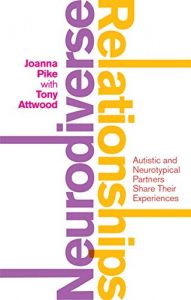 Neurodiverse Relationships: Autistic and Neurotypical Partners Share Their Experiences
Comprised of the accounts of twelve heterosexual couples in which the man is on the Autism Spectrum, this book invites both partners to discuss their own perspectives of different key issues, including anxiety, empathy, employment and socialising. Autism expert Tony Attwood contributes a commentary and a question and answer section for each of the twelve accounts.